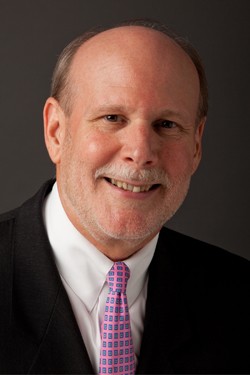 Turn your success into significance
Personalized wealth planning that allows you to pursue your life with passion and purpose
Overview of "What We Do"
First, we help people discover what is most rewarding and fulfilling for them in their second half of life; the joy of pursuing a personal mission that provides a purpose so important to living a better life, for the rest of your life.
Then, when you more clearly see their new direction and impact, we provide the financial and philanthropic planning guidance to turn this vision into reality. My clients are often baby boomers with a net worth of $1 - $20 million dollars, who are about to retire or sell their business and are in danger of becoming disconnected, bored, and unhappy unless they find a new way of contributing in the future.
Or they may be successful pre-retirees who want to stay in the business world but who aren't getting the same sense of satisfaction from the same old ways and are open to finding new ways to make more impact with their business or current role.
Investment Management
High-quality solutions and customized, goals-based planning provide a framework to mitigate and manage risk while preserving and growing your wealth. Learn more...
Financial Planning
We believe in taking a holistic approach to creating a financial portfolio that offers fulfillment and possibilities. Learn more...
Retirement Planning
Together, we can create a personalized wealth management plan that balances your short-term needs with your most important future goals. Learn more...
Philanthropic Planning
Personalized wealth management strategies that make an impact both in the local and global community, regardless of what stage of life you are in. Learn more...
Why we are different
I believe the formula for creating fulfillment in life is: Vision + purpose + passion = significance, and I can guide you through how to pursue this at your unique stage of life.
The "you" at 30 is not going to be the "you" at 50. Constructing a flexible investment strategy helps you prepare for life's twists and turns while enjoying all of the wonderful experiences life has to offer.
Richard's short bio/story
Richard Ward holds the CERTIFIED FINANCIAL PLANNER™ professional certification and has a passion for helping people find their purpose in life. With more than 35 years of industry experience, Richard believes in taking a holistic approach to creating a financial portfolio that offers fulfillment and possibilities.
Richard is First Vice President/Investments at Stifel, and is committed to helping you build upon your success as you pursue significance. Many clients he works with are Baby Boomer business owners and executives who are considering a transition out of the business world, or financially secure pre-retirees who have little interest in traditional retirement and are looking for guidance for the second half of their life.
Richard is very active in his community and has supported countless non-profit organizations both locally and nationally. He has personally learned that some of the greatest rewards in life are earned while helping others grow, thrive, and prosper and continues to live his purpose on a daily basis by helping others.
Richard has published a book entitled Redefining Retirement: Finding Purpose and Passion for Your Second Half.