Who We Are

Mission Statement
Our mission is to help you build upon your success as you pursue significance. We are committed to building a community where members live with purpose, passion and fulfillment, whether that is the first or second half of your life.Together, we can create a personalized wealth management plan that balances your short-term needs with your most important future goals.
Wealth management is critical to truly enjoying the second half of life. Once you decide on your path to a fulfilling future, I will help you develop and implement a plan that creates value while allowing you to pursue continued growth and to leave a legacy.
Richard's Bio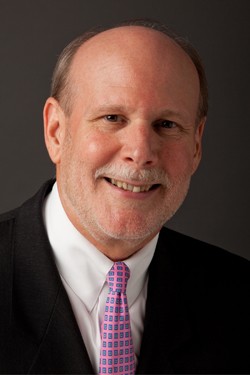 Richard J. Ward, CFP®
Richard Ward holds the CERTIFIED FINANCIAL PLANNER™ professional certification and has a passion for helping people find their purpose in life. With more than 35 years of industry experience, Richard believes in taking a holistic approach to creating a financial portfolio that offers fulfillment and possibilities.
Richard is First Vice President/Investments at Stifel, and is committed to helping you build upon your success as you pursue significance. Many clients he works with are Baby Boomer business owners and executives who are considering a transition out of the business world, or financially secure pre-retirees who have little interest in traditional retirement and are looking for guidance for the second half of their life.
Richard received a Bachelor of Arts degree in Economics from UCLA, and his CFP® education from the College for Financial Planning in Denver, Colorado. He holds Series 7 (General Securities Representative), Series 63 (Uniform Securities Agent), and Series 65 (Investment Advisor Representative) licenses as well as a Life/Health/Disability Insurance license.
Richard is very active in his community and has supported countless non-profit organizations both locally and nationally. He has personally learned that some of the greatest rewards in life are earned while helping others grow, thrive, and prosper and continues to live his purpose on a daily basis by helping others.
Richard has published a book entitiled Redefining Retirement: Finding Purpose and Passion for Your Second Half.
Richard currently serves on the Board of Governors for Center Club Orange County, as well as the OC Chapter Board of Advisors in Philanthropy and the Advisory Board for the Institute for Community Impact. He advises at the OC Community Foundation and OneOC and is a member of the Financial Planning Association, International Association of Advisors in Philanthropy, UCLA Alumni Association, UCLA Chancellor's Associates, and the UCLA Foundation.
Richard is a lifelong resident of OC and has lived in Irvine for 25 years; his father, James E. Ward, was mayor of Santa Ana from 1977 to 1979. Richard has three grown children and lives with his fiancé Dita Shemke. His hobbies include golf, travelling, movies, and concerts.
*CERTIFIED FINANCIAL PLANNER™ or CFP® certification awarded by the Certified Financial Planner Board of Standards, Inc.
About Stifel
Stifel is a full-service wealth management and investment banking firm, established in 1890 and based in St. Louis, Missouri. The Company provides securities brokerage, investment banking, trading, investment advisory, and related financial services through its wholly owned subsidiaries to individual investors, professional money managers, businesses, and municipalities.
Stifel has established itself as one of the nation's leading wealth management and investment banking firms by understanding our clients' goals and dreams, and creating personal wealth management plans to achieve those goals.
Our clients' interests are paramount, and for 125 years Stifel has contributed to the success of our clients by building upon a foundation of trust and understanding.